Water level Forecast available in Croatia
As first country within FAIRway Danube, experts introduced the new water level forecast model in Croatia for improved accuracy and quality of data and enhanced public availability of forecasts.
Hydrological model was developed by the Croatian meteorological and hydrological service (DHMZ). The prediction of the water level is available for the 3 most important water level gauges along the Croatian section of the Danube:
Batina (rkm 1424,6)
Aljmaš (rkm 1380,27)
Vukovar (rkm 1333,36)
Data is secured for the maximum of the next five days and information on predicted values is available in both, tabular and graphical form.
NOTE:
Water level forecast are made to ensure safe navigation and their correctness is great during occurrence of low water levels. During occurrence of high water levels cannot therefore considered relevant
Water level Forecast is available on the following link:
https://www.vodniputovi.hr/en/services/waterlevels/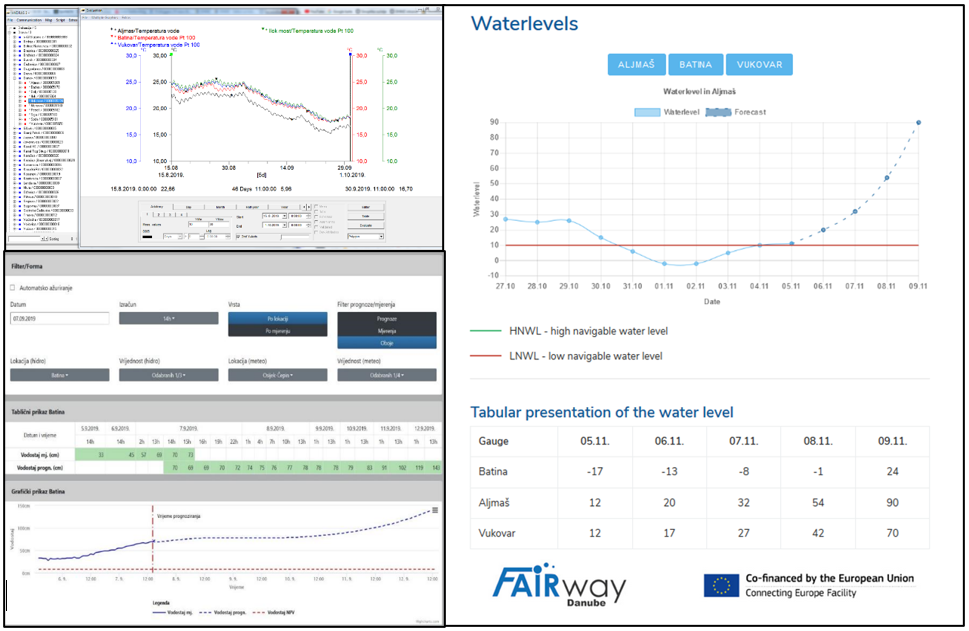 Contact:
Andreas Bäck (project coordinator)
via donau – Österreichische Wasserstraßen-
Gesellschaft mbH Donau-City-Straße 1, A-1220 Vienna
Tel: +43 (0) 50 4321-1609
Email: andreas.baeck@viadonau.org
Lidija Hubalek (national coordinator)
Parobrodarska 5, 32000 Vukovar, Croatia
Tel: +385 (32) 445 051
Email: lidija.hubalek@mmpi.hr